About The Film
Featuring candid interviews with some of the world's hippest musicians, This is Gary McFarland explores the life and times of self-taught musician, composer, and producer Gary McFarland, who despite contributions and affilations with such notables as Gerry Mulligan, Antonio Carlos Jobim, Stan Getz, Bill Evans, Clark Terry, Gabor Szabo, and Cal Tjader, is largely forgotten today.
Through interviews with Gary McFarland's family, friends, and colleagues, you will be introduced to a personality of great talent who, as is too often the case, died young. Rising through the ranks of the New York jazz studio scene, McFarland was a creatively restless spirit who was never satisfied to be pigeon-holed as just a jazz arranger/composer. When he began to explore pop music in earnest, his original jazz fans cried foul. Gaining confidence in the studio as a producer, his final two albums remain, perhaps, the last great undiscovered pop classics of that era.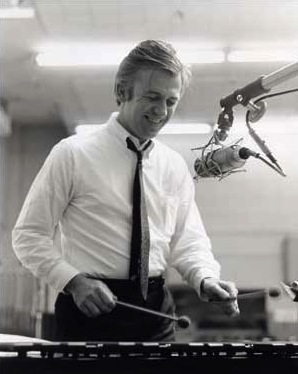 Active for only a decade, McFarland died under mysterious circumstances at the 55 Bar in New York City's Greenwich Village on November 2, 1971. Some believe he was the victim of a malicious prank, others a victim of his own demons, but two things are for sure; he died of methadone poisoning and the methadone came from writer Mason Hoffenberg (Candy with Terry Southern).
This is Gary McFarland features large and small group performances of McFarland's music, as well as rare archival footage and unreleased music from the Verve Records vaults. Interviews include music greats Airto, Bob Brookmeyer, Clark Terry, Steve Kuhn, Grady Tate, Wendy and Bonnie, and Phil Woods.
Almost 40 years after he left us, get ready to meet Gary McFarland.